I sell Light & Spray blockers that snap over 3/4″ PVC pipe.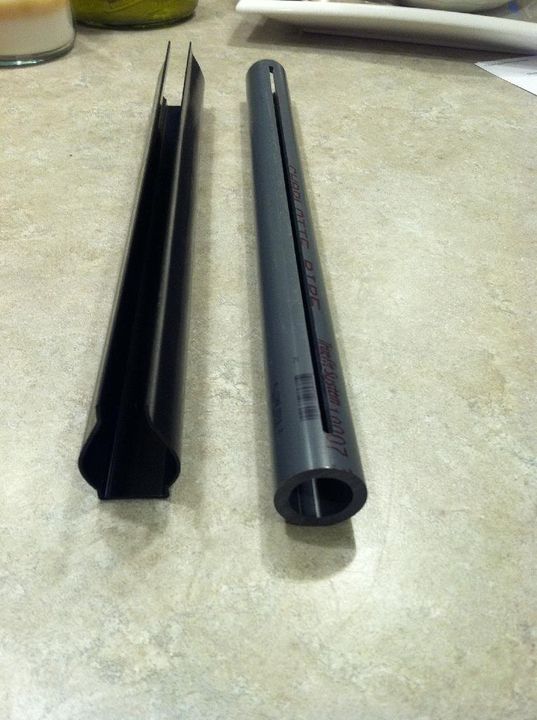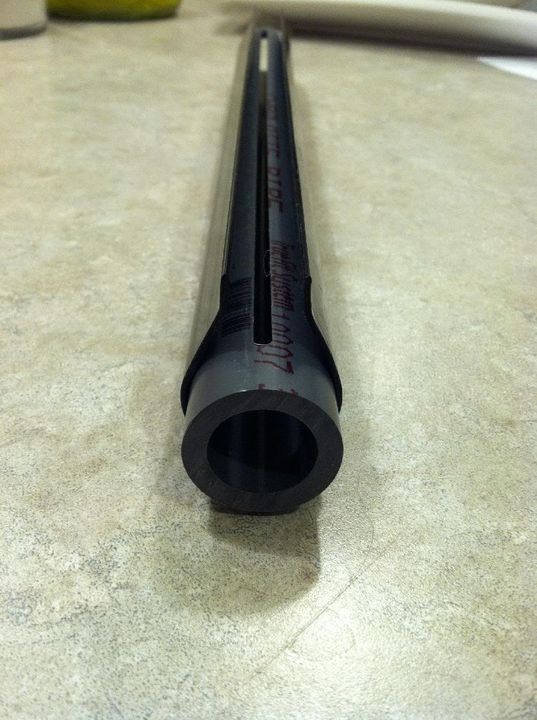 I had these specifically designed and manufactured for the older versions of my Turbo Algae Scrubbers. These are black extruded ABS and work fantastic!
They hang down on either side of the top edge of the screen and very effectively block light from reaching the slot/screen junction point. This reduces the tendency for algae to grow in this area, which also means that there is a very reduced likelihood of getting any sideways spray (or "streamers") that might result in water on the floor. Even if there is a "streamer", these will act to contain it in (almost) any case. I have to fall short of guaranteeing that, because I can't control how you cut and install them!!
A side effect of the Light & Spray blockers is that as the algae grows into a thick mat and makes contact with the lowest edge point of the blockers, the water is forced down through the algae mat rather than flowing over the top of it. This tends to keep the inner area of the mat better hydrated, extending the length of time that you can let your scrubber grow before detachment starts to become an issue.
I have plenty, and can get more!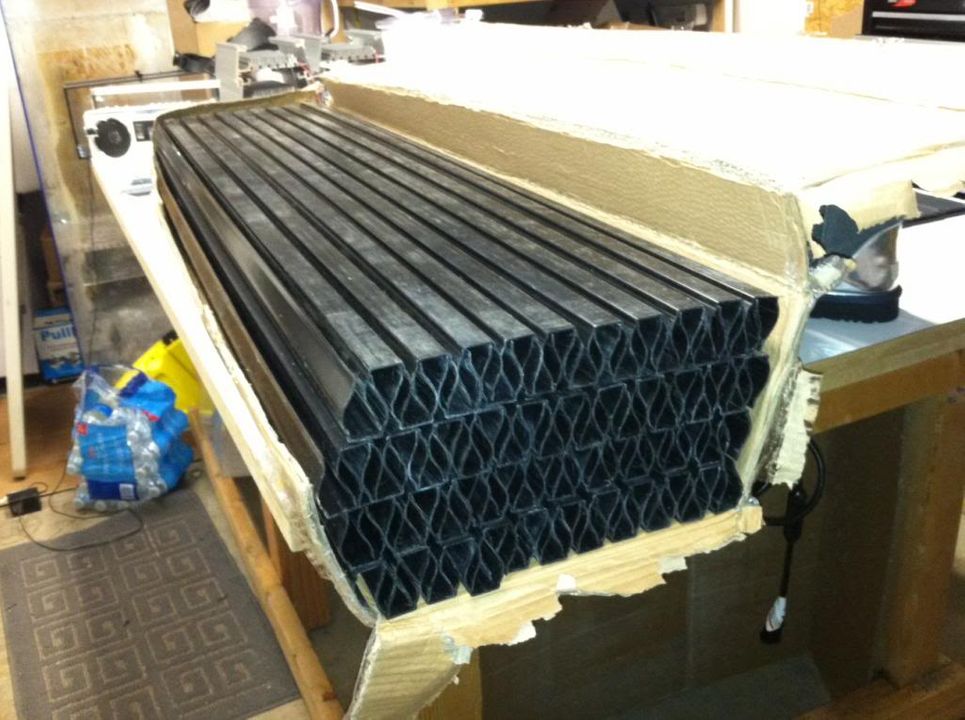 I cut these to your desired size down to an accuracy of 1/8″. You will want to have more than one section of blocker such that there is a gap where your screen fastener is located (zip tie, rotatable ring, velcro, etc).
Prices are $10 for each 12 total inches of blocker material, then $1 per inch or fraction thereof after that. For instance:
1x 12″ section: $10
2x 12″ section: $20
2x 6″ section: $10
1x 3″ and 2x 5″ (13″ total): $11
1x 8″ and 1x 6.5″ (14.5″ total): $13
Shipping is $5 to the lower 48 of the US for any order where the maximum section length does not exceed 12″
For any order with a section longer than 12″, the shipping is $8
Open a ticket to order by sending an email to support@turbosaquatics.com. Shopping cart is a low priority for me right now, as soon as that's up I'll post a link to it here.
Payments can made via PayPal or Dwolla (I will send out an invoice)
https://turbosaquatics.com/wp/wp-content/uploads/2019/12/Turbos-Aq-2-Color-Logo-spread-300x118.png
0
0
bud
https://turbosaquatics.com/wp/wp-content/uploads/2019/12/Turbos-Aq-2-Color-Logo-spread-300x118.png
bud
2020-01-14 11:28:21
2020-12-15 07:39:27
Light Blockers